You know it – doing business with certain retailers, suppliers or service providers (especially the Government) can be boring. Yes?
But what if there was a way to turn those mundane parts of the transaction into fun experiences for your customers? How would it make them feel? And how would that feeling affect your sales, the mood of your people, and your lives in general?
Yesterday I spoke about "touch points" or "moments of truth". The way your customer experiences your brand at each touch point has a large bearing on the perception of your organisation and whether or not they purchase from you or stay loyal to you. Make it fun at each touch point and you're onto a winner.
Many companies have a "boring" or even potentially frustrating step in any transaction. It might be …
Waiting in queues (assuming you can't avoid having queues)?
Waiting on hold on the telephone
Filling out forms
Walking up stairs or escalators to get to your premises
Picture this. You're at a railway station. In front of you are a set of stairs and an escalator. Which option do most passengers take? The escalator, of course – or do they?
Check out the video below …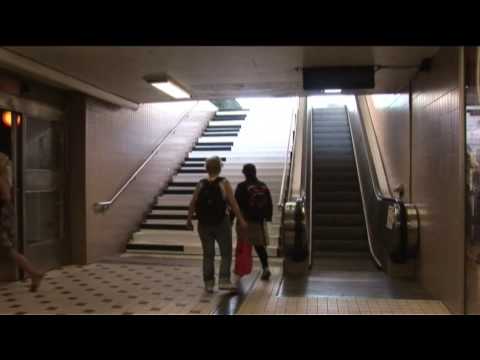 Cool, isn't it! So – how can you make it fun for your customers to do business with you … particularly during the boring parts of a transaction.
Do you already do some fun, quirky things to involve your customers? If so, I'd love to hear them.

Kristina Mills is a highly regarded direct response copywriter, marketing strategist, entrepreneur and success strategist having worked with and produced great results for some of Australia's most inspirational entrepreneurs, speakers, event companies, professional services firms, property companies, and internet entrepreneurs. She is the author of Invisible Genius Vol1 and 2, Freelance Copywriting Fast Track Course, Direct Mail Mastery, Web Copy Mastery, Invisible Genius Vol.1 and 2, Mortgage Broker Letters that Sell, Real Estate Letters that Sell, How to Create a Sales Explosion With Every Ad and Letter Your Write. To find out more about how Kristina can help you live your potential, arrange a free 15 minute phone chat.