If you're like me, you've had your eyes glued to the tube for the last few nights watching "The Voice".
What an amazing show!
So many world-class performances from people with some very big stories of hardship.
So many elements of that show are great reminders of what's important in life. And surprisingly too, there are a number of great marketing lessons in there as well.
I could write a few chapters of a book on what they are but here are some key ones …
1. Don't judge a book by its cover.
If you've watched the show you'll know that many of the contestants haven't entered other talent shows because of the way they look. The blind auditions on "The Voice" enable these contestants to be judged purely on their talent and what's in their heart – not on what they look like.
Marketing tip:
In sales situations, never make assumptions about a client's need for a product or their ability to afford your product, based on their appearance.
Connect with your potential customer's heart … what their hopes, dreams, fears and frustrations are. When you do that you'll dramatically increase your sales AND make a big difference in that person's life.
2. The power of being heard – of feeling important.
When those judges' chairs turn around not only has the singer won a spot in the competition, they find up to four judges fighting with each other to have that singer on that team.
You can just imagine how special each contestant feels because of that. And you can imagine too, how much of an effect that will have on their future performances too.
Inside, there's a part of each of us that also wants to be admired by people in authority.
There's a small part of each of us that thinks, "If I can win the respect of 'this person" I've made it". And … "If that contestant can win the respect of those people they admire, perhaps I can too in my own field."
Marketing tip:
How can you help your customers feel important and help them be heard? When you do that you make a difference in their lives and when you make a difference in their lives it will increase your sales, as well.
More Marketing Lessons
You have a product or service that helps people. Your potential customers want the results that your product or service delivers but perhaps for some reason or another they haven't yet achieved those results.
One of the reasons for that is lack of self confidence. They believe they are too fat, too skinny, too dumb, too poor, too time-starved or something else to get the results they want to achieve.
If you can relate to where they are at now, and show how someone in their situation can get results using the product, you've gone along way to giving your reader the confidence to know that it's possible for them too.
Here are some creative angles that address this: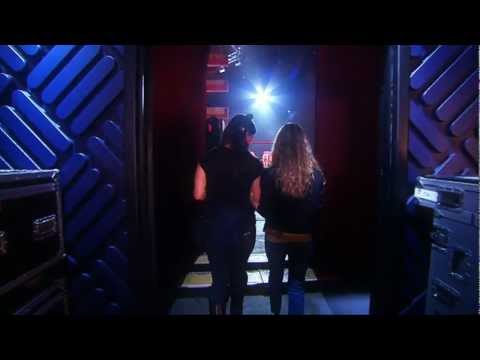 It's not your fault:
In your copy, relate to where your potential customer is at now eg. broke, not enough money to make ends meet, frustrated that all the courses they have done in the past don't work … or something else. But then … show compassion.
Help shift some of the self-blame by showing them that it isn't their fault their life is like that. It's because of some external influence eg. the way they were brought up, the Banks, brainwashing of television commercials or whatever is relevant.
Then – show them how your product helps solve their problem and show that you have confidence they can achieve results no matter what situation they are in right now.
Small town boy makes good:
Use an angle that features a success story from someone who had the deck stacked against them…
How a 15 year old street kid and ex-drug addict built a multi-million dollar fortune in 3 years flat.
But the most important tip of all …
Remember, the more people you serve and the more lives you touch, the more your life will be enriched for the experience.
And remember too … marketing and selling is about being a catalyst for transformation in the lives of others.

Kristina Mills is a highly regarded direct response copywriter, marketing strategist, entrepreneur and success strategist having worked with and produced great results for some of Australia's most inspirational entrepreneurs, speakers, event companies, professional services firms, property companies, and internet entrepreneurs. She is the author of Invisible Genius Vol1 and 2, Freelance Copywriting Fast Track Course, Direct Mail Mastery, Web Copy Mastery, Invisible Genius Vol.1 and 2, Mortgage Broker Letters that Sell, Real Estate Letters that Sell, How to Create a Sales Explosion With Every Ad and Letter Your Write. To find out more about how Kristina can help you live your potential, arrange a free 15 minute phone chat.